« Like contemporary art, my clothes are a vehicle for awareness. »
I was born in Paris in 1986, into a large family led by strong and independent women, artists, workers, at the forefront of their own destinies. Imagination, visual arts and color happily punctuated my childhood. From an early age, I developed a passion for sewing and clothing. I quickly realized that clothes are a tool of emancipation, ascension and expression. They are carriers of messages.
I worked at Hermès, at the artisanal line of Maison Margiela and at Alexander McQueen, where I developed my taste for materials, volumes, clothing technique and upcycling.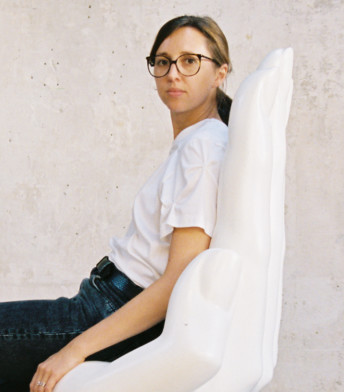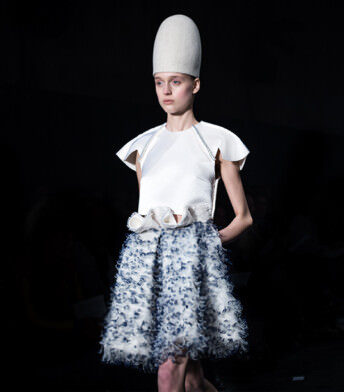 In 2014, I delivered my first architectural and artisanal collection, and saw myself awarded the public prize at the Hyères Fashion Festival. This award symbolized an important step to launch my eponymous brand in 2016.
I decided to launch a creative project inspired by human values. A responsible and couture project, respectful of materials and people. The idea behind the design is to be able to dress women so that they stand out and fear nothing in their everyday life « statement pieces ».
Inspired by contemporary art, I like to be questioned, challenged and show beauty where you can't see it. This same approach drives me in the creation of my collections.
I opened my first Parisian store in fall 2018, designed as a place to meet and share ideas. In 2020, I was invited by the RAM Galleri in Oslo to exhibit the giant shirt.
Discover our values