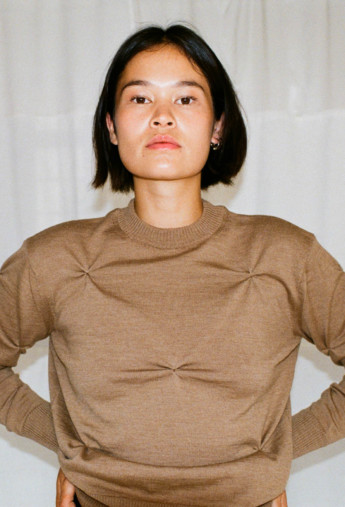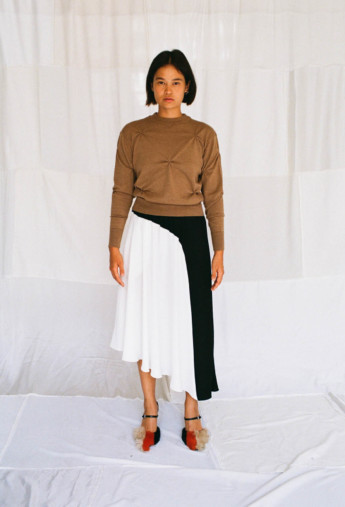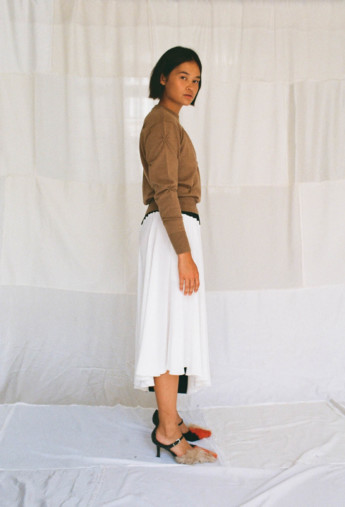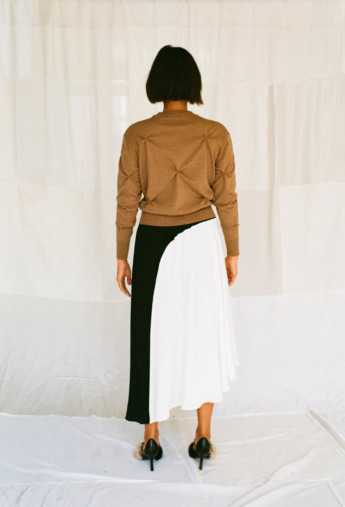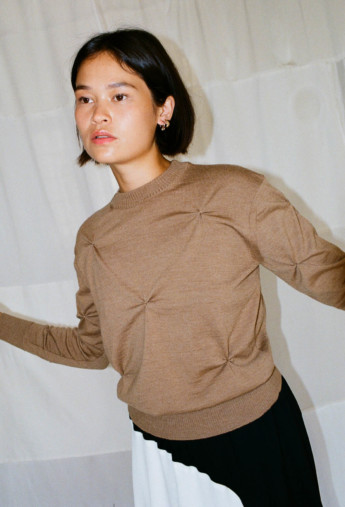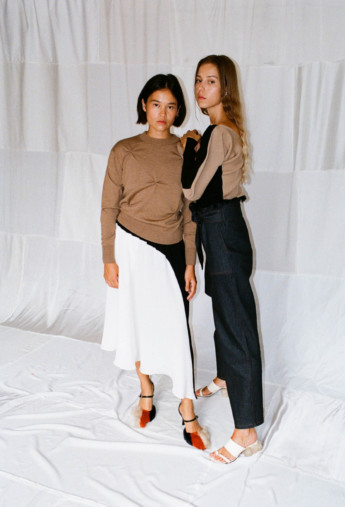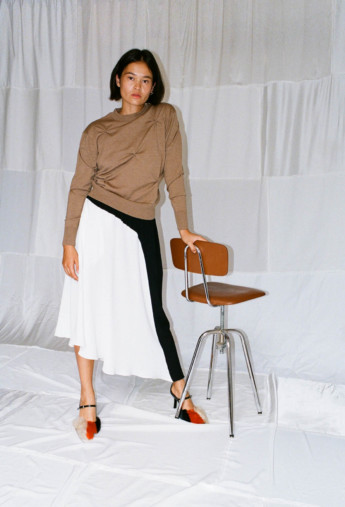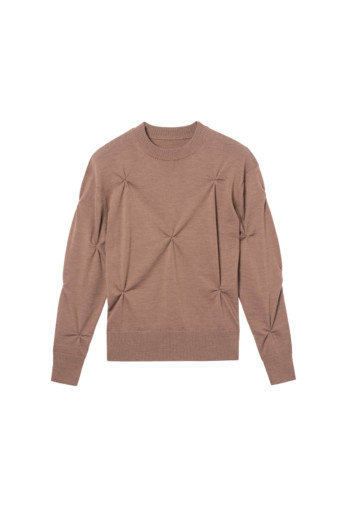 Beige Yoyo Pullover
Beige knitted pullover with yoyos, small handmade stitches. For the first time, we are revisiting these small handmade stitches, signature of the brand, on a mesh piece. The Yoyo sweater is our revisited version of the fine knit sweater. Yoyos bring originality to your garment. The beige-camel color of this sweater is soft and warm.
A message from Coralie: "For this season, I wanted to revisit the fine wool sweater with these hand-crafted couture details. A sweater that is not too thick but keeps you warm. I wanted to offer you a sweater that you can easily wear everyday and still feel different".
The Yoyo sweater is 100% made of extra fine merino wool. The yarn comes from Italy and is renowned for its softness, elasticity and strength. It is Oeko-Tex certified.
We entrusted the manufacturing to Hector and his wife Natalia, owners of a workshop specializing in knitting in the region of Toledo in Spain. Hector, who studied Fine Arts, is one of the few professionals to master all of the manufacturing steps: programming, knitting, assembly, washing etc. He is in charge of the creation and manufacturing parts while Natalia manages the business subjects of the family company.
Select your standard size. If you are between sizes, choose the size above your usual one. If you need any help, please contact us by email: contact@coraliemarabelle.com
We advise you not to wash your pullover. Wool is naturally antibacterial, so you can let your pullover air out so that it doesn't retain odors. However, if you want to wash it, wash it cold on the wool program and dry it flat on a towel. We recommend washing it in the machine rather than washing it by hand for a more even spinning of your sweater.
Shipping and payment
Free shipping for all orders above 300€.
Secure payment.

If a garment is out of stock, do not hesitate to contact us at contact@coraliemarabelle.com to see if a new production is possible.