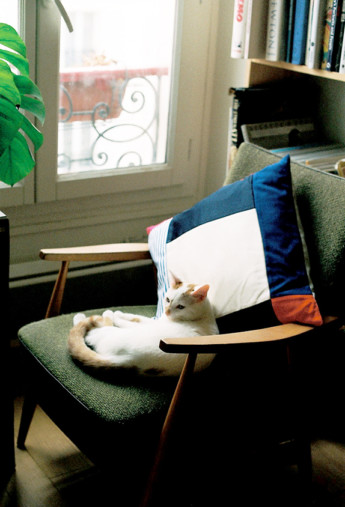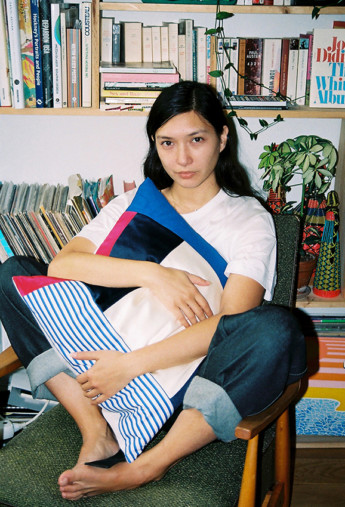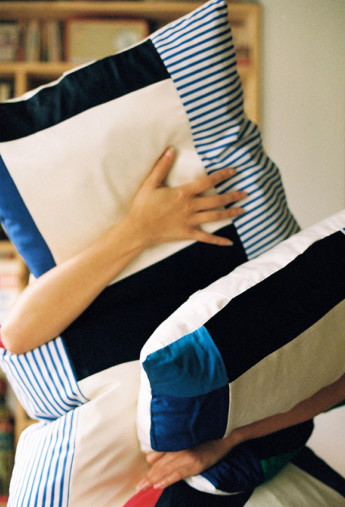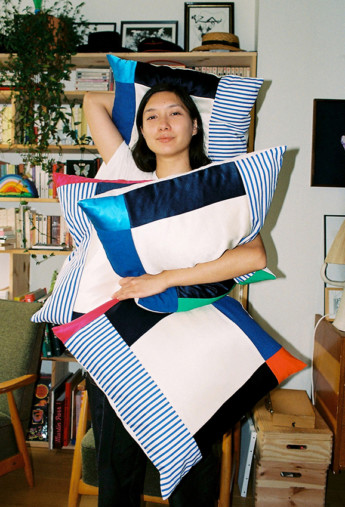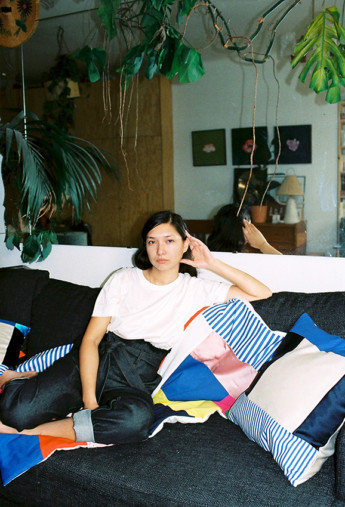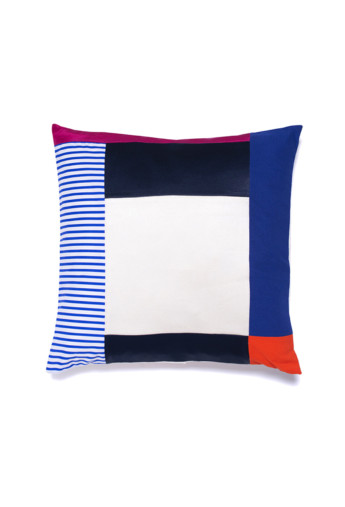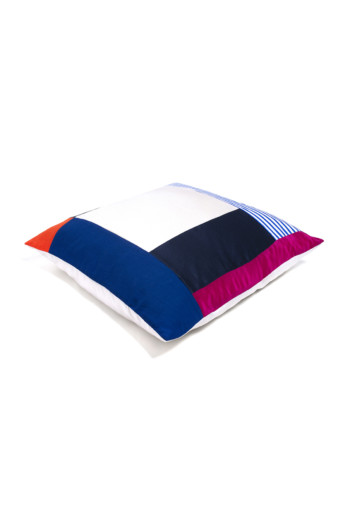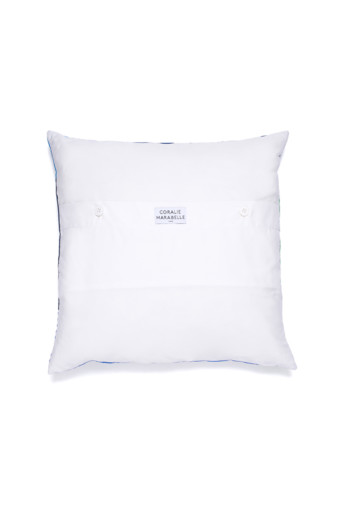 Fuchsia and Orange Couro Cushion Cover
In stock
Nothing is lost, everything is transformed! For this limited edition capsule collection, we are giving a second life to fabrics from our previous collections. This upcycled cushion cover is made from scrap fabrics. The patchwork of fabrics allows playing with colors and shapes to obtain a graphics rendering.
This cushion cover exists in two different versions: a fuchsia & orange version and a blue & green one.
Dimensions: 50cm x 50cm. Please note that the pillow is not provided. However, the standard size of the cover will allow you to easily find a pillow in the shops.
A word from Coralie: "For the end of the year festivities, I wanted a colorful Christmas, filled with energy and life. These two cushion covers will spice up your home!"
Mix of materials: cotton, silk, tencel, acetate, viscose.
Our cushion covers are made in France near Nantes.
One size fits all.
Dimensions: 50cm x 50cm.
Dry cleaning. We recommend you to give your cushion cover to an environmentally friendly dry cleaner. Indeed, the fabrics have different compositions, which would not react in the same way to the machine wash.
Shipping and payment
Free shipping for all orders above 350€.
Secure payment.

If a garment is out of stock, do not hesitate to contact us at contact@coraliemarabelle.com to see if a new production is possible.