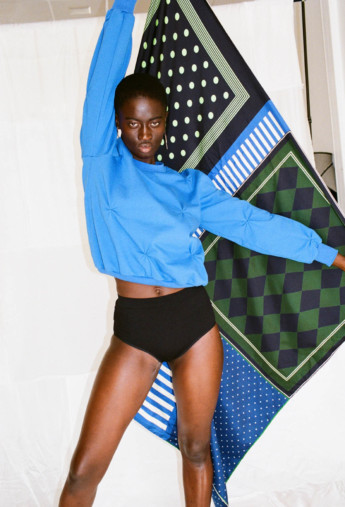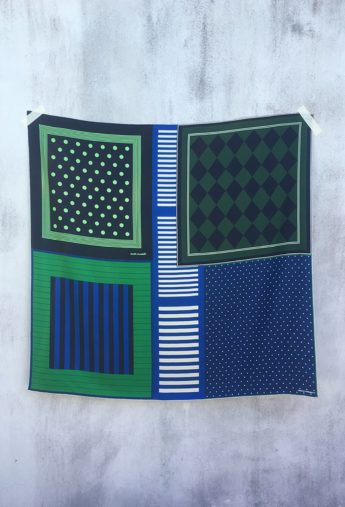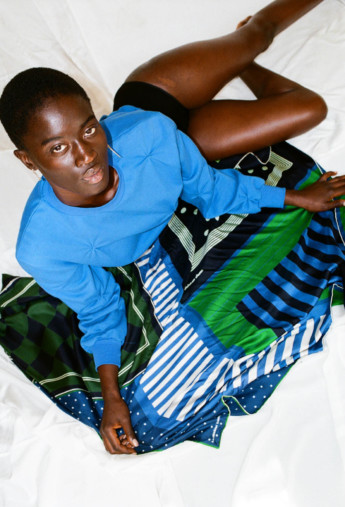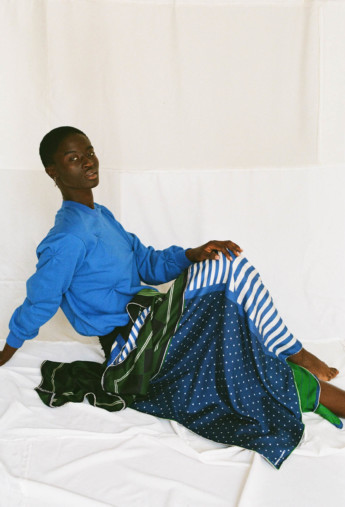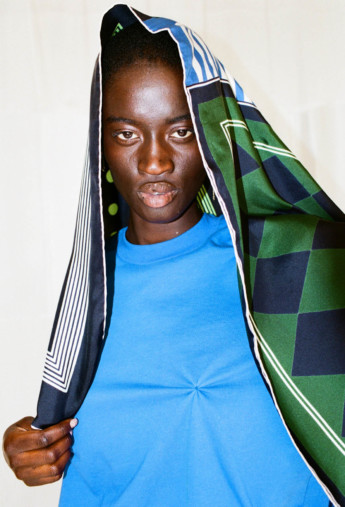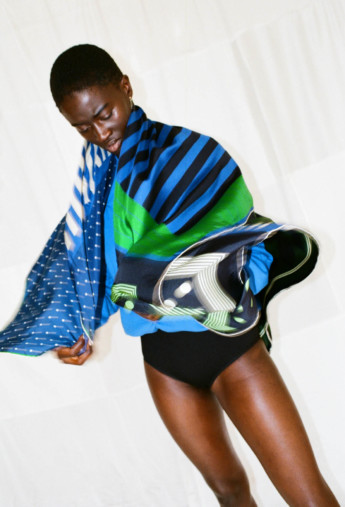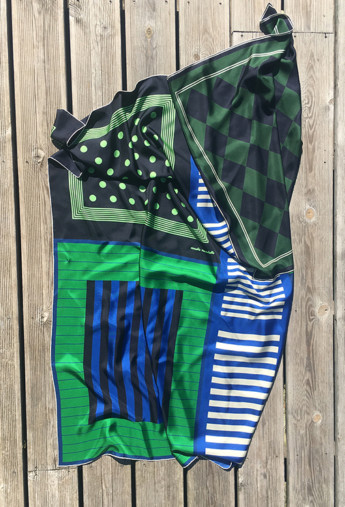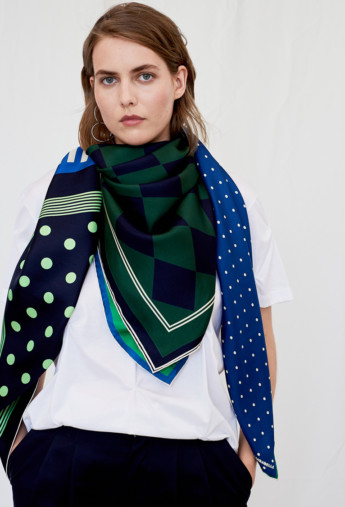 Green Patchwork Scarf
Out of stock
Large green and blue scarf, made of silk. Imagined like a patchwork of 5 different scarves. Drawing its inspiration from Tracey Emin's collages, the Patchwork Scarf is a light and colorful accessory that you can wear as a top, a skirt or even as a bag.
Dimensions: 140cm x 140cm
100% made of silk.
Entirely made in France, in the area of Lyon.
We recommend you to give your scarf to an environmentally friendly dry cleaner.
Shipping and payment
Free shipping for all orders above 350€.
Secure payment.

If a garment is out of stock, do not hesitate to contact us at contact@coraliemarabelle.com to see if a new production is possible.