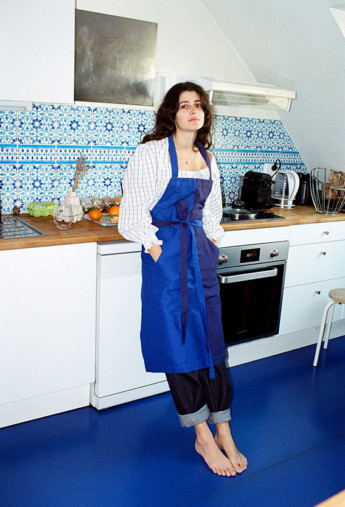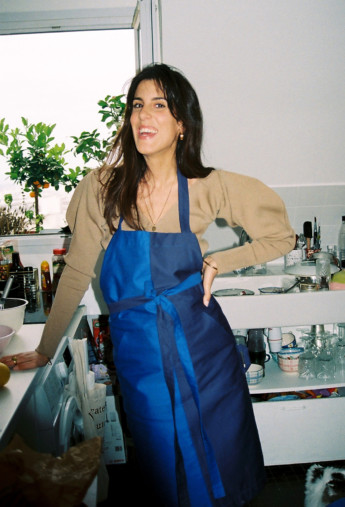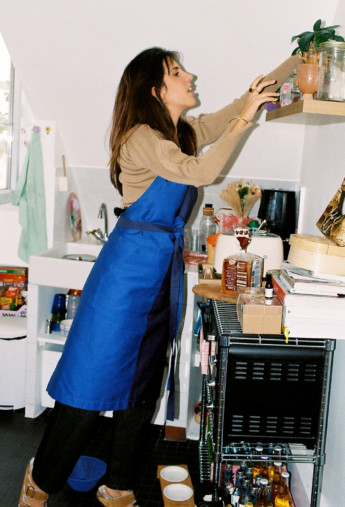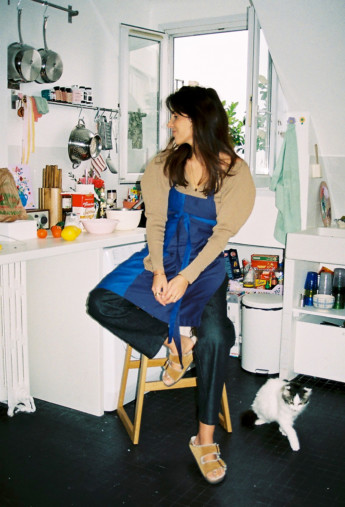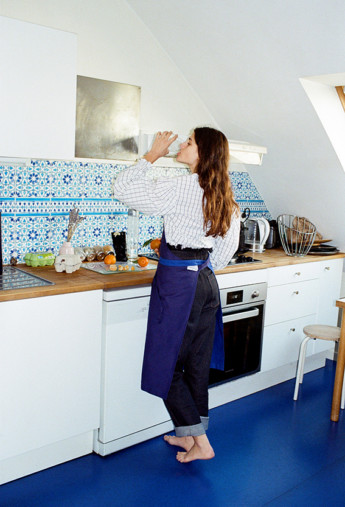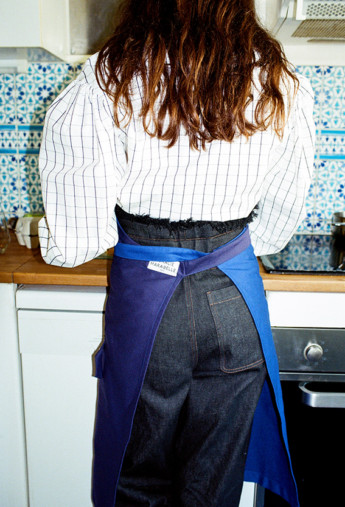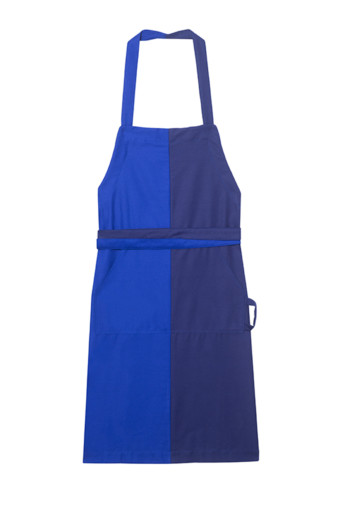 Noe Apron
In stock
Nothing is lost, everything is transformed! For this limited edition capsule collection, we are giving a second life to fabrics from our previous collections. This upcycled apron is made from scrap fabrics. Inspired by the blue work clothes, this two-tone navy blue and royal blue apron has a large patch pocket and a large strap to hang your cloth.
Dimensions: 88cm high.
A word from Coralie: « As I am keen on cooking, I wanted to use one of the brand's codes, the graphic two-tone, for an apron inspired by men's workwear!»
100% made of cotton.
Our aprons are made in France near Nantes.
One size fits all.
Dimensions: 88cm high.
Your apron can be washed at up to 30° on a gentle programme.
Shipping and payment
Free shipping for all orders above 350€.
Secure payment.

If a garment is out of stock, do not hesitate to contact us at contact@coraliemarabelle.com to see if a new production is possible.